Kilim rugs are popularly also known as Flatweave or Dhurry Rugs.
Adorable kilim rugs are developed in a way wherein, the bottom of a kilim is made up of weft threads, and the pattern appears once as they return. When the yarn is returned, a small gap is created. This technique creates the traditional step-like pattern that characterizes kilims and the rug looks the same on both the sides.
At Faisal International, in the manufacturing of Kilim rugs, we use only the natural materials such as wool, jute, hemp, cotton, sometimes with a touch of silk for slightly finer Kilims or just anything as desired by our global customers.
Flatweave rugs do even more wonders when made in a blend or combination of various materials and styles. There are several but some very popular blends, for instance, wool+hemp, bamboo silk+hemp, silk+jute, wool+silk+hemp, etc.
Get a kilim rug sample for free and inspect it before placing your new order.
Globally there is a high demand for Kilim rugs as they are ideal for both modern and minimalist interiors. Kilims also find their way into so many homes due to their wide range of uses, including
Cushions
Bedspreads
Poufs
Picnic Blankets
Tents
Kilim Furniture and others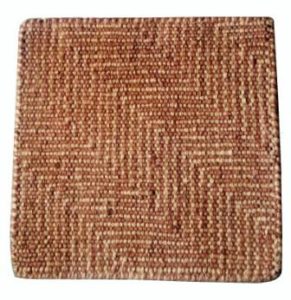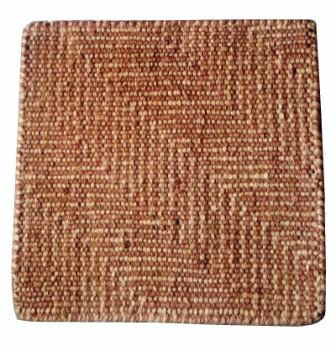 Benefits of using Flatweaves / Kilims Rugs
Kilim rugs are appreciated for reasons that make them the ultimate flooring:
They are inexpensive compared to other types of handmade rugs.
Lightweight makes it portable easily.
Thet are preferred for both, Indoor and outdoor usage.
Many interior designers prefer to hang their kilim rug on the wall instead of framed pictures to create an oriental atmosphere in their homes.
One of the biggest advantages of kilim rugs are that most of them are double sided and can be turned over if they get dirty, which actually increases their lifespan.