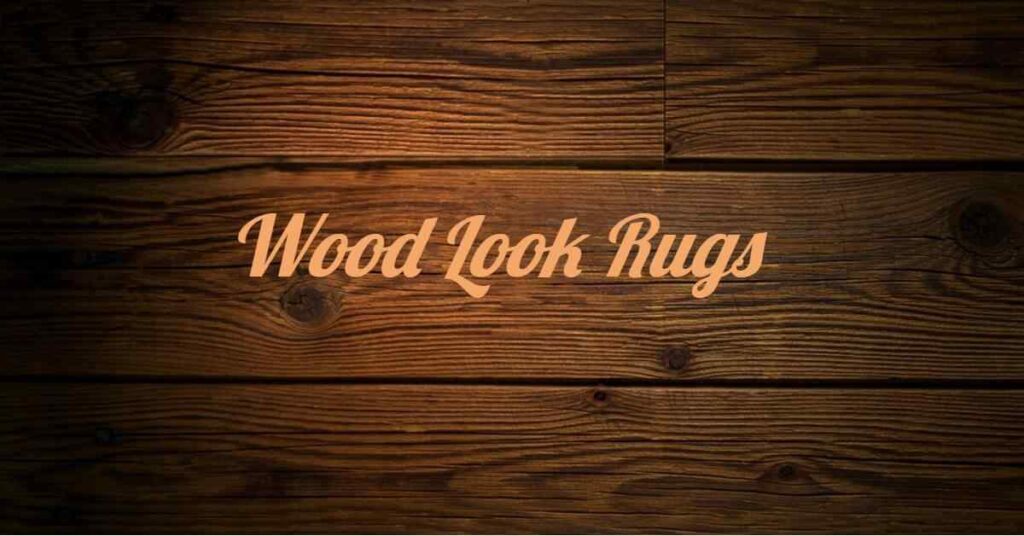 Wood Look Rug – How To Make Homes Look Like A Million Bucks

What is a Wood Look Rug, and why is it so popular? Well, it is a type of rug that is made from natural materials such as wood or bamboo. However, they may be synthetic fabric made in polyester or natural fabric such as jute. It is a style of rug that has been around for decades, but it has only recently become popular.

Wood look rugs are popular because they give your home the cozy and warm feel of a cabin in the woods. They are also great for people who want to add an element of nature to their home without spending too much money on plants or other décor items.
Custom Wood Effect Rug In 100% Wool
Are you looking for a 'wood texture area rug' made in wool? Rugs made in the Hand-tufted style construction can create any pattern or design very well. Contact us for a "wood grain rug wool" made in 100% NZ wool. Forget not to share a picture of your desired pattern, color, and size with us.
Jute Rug – Link
Bamboo Rugs – Link
Best Ways To Clean A Wood Grain Area Rug
Depending on the type of fiber, it is important to check the cleaning instructions given on the wood look rug's label.
Vacuum the rug with a vacuum cleaner equipped with a beater brush.
Vacuum the rug from top to bottom and from one end of the room to the other.
Use a small brush attachment on your vacuum cleaner to clean between furniture legs, along with the corners and edges of furniture.
Remove any loose dirt by gently brushing it off.
Mix 1/2 cup white vinegar and 2 cups lukewarm water in a spray bottle.
Spray this solution over the rug and let it soak for 10 minutes before blotting up excess liquid with paper towels or an absorbent cloth.
Also Know
How To Choose The Right Rug For Your Home's Decor
Wall-to-Wall Carpet That Looks Like Wood
Wall-to-wall carpet that looks like wood is a new trend in interior design. It is a great way to achieve a rustic look without laying and maintaining hardwood floors.

Please measure the size of the floor to cover it correctly by placing an order for the wood-look-like rug.
Link
Outdoor Carpet That Looks Like Wood
The idea of an outdoor rug that looks like wood is not new. Many rug manufacturing companies have been offering this service for years. The significant difference in these carpet types is the materials used to create them.

Some carpets are made of synthetic fibers, others are made from natural fibers, and others mix both artificial and natural fibers.

Outdoor carpets that look like wood can be installed on patios, terraces, balconies, or even lawns.
Link
Wood Look Carpet Tiles
Wood look carpet runners and tiles are a great way to get the feel of hardwood floors without the price. They come in many diverse colors and styles, so it is easy to find one that matches your decor.

Wood look carpet flooring with tiles are mostly made from vinyl and have a wood grain pattern printed. These tiles are very durable and can easily defy heavy foot traffic.
Link
Wood Look Rug Runner
Wooden flooring is a favored pick for many homeowners these days. Wood look rug runners are a great way to get that rustic, natural feel without the high price tag of hardwood floors.

The rug runner will cover your entire floor and bring a rustic, natural feel to your kitchen and hallways. It will also allow you to create a more cohesive design with your existing decor pieces.
Link
Hardwood Flooring Vs. Wood Look Like Rug
Hardwood flooring is famous for those looking to make their home more modern. It's a durable, long-lasting material that is installable in any house.

However, finding the right balance between style and practicality is difficult, so many homeowners consider a rug that looks like wood an alternative option.

A wood look rug is made from polypropylene fibers that mimic the natural appearance of hardwood flooring. Still, without all the drawbacks, it doesn't require any special installation, and it's a lot affordable too!
What Kind Of Wood Rugs Are Available In The Market?
There are many patterns and colors of woody rugs online. They are durable and have a beautiful texture that is perfect for any home decor.
Low pile rugs are incredible for those who have children or pets because they are easy to clean and less likely to get dirty.
High pile rugs are best suited for heavy traffic areas or spaces where you want people to linger around, like your living room.
FAQ
What is a wood-like rug made of?
Rugs that look like wood mainly use synthetic fiber and are machine-made in various wood patterns. Handmade rugs made in 100% NZ wool is a better choice for royal looks.