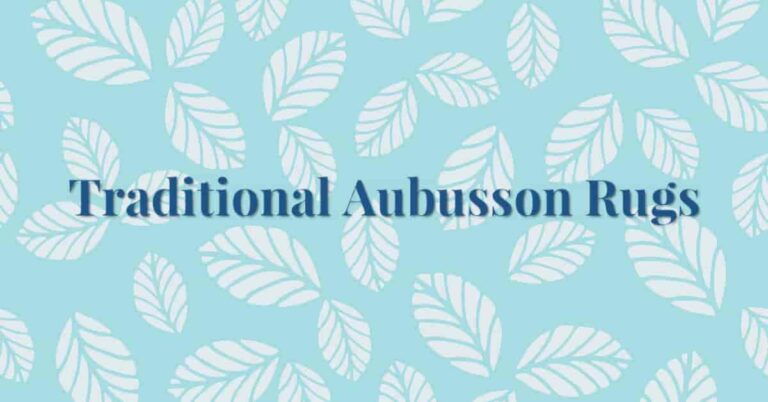 Aubusson rugs are expensive hand knotted traditional woolen rugs wherein designs are technically hand carved. Unlike Persian oriental carpets, the carving highlights the main patterns that pop up on the face of the area rug.
History Of Traditional Aubusson Area Rugs
The introduction of an Aubusson style area rug came into existence in and around the 16th century. It all started when weavers were developing woolen tapestries and carpets in France for royal castles.
Whenever any new ruler came into command, various kinds of new patterns, designs, and fashion got created. They exhibit the lifestyles of that period.
Weavers produced the Aubusson carpet on horizontal looms. The hand woven flatweave carpets are firmly woven in the finest Semi-worsted wool or 100% New Zealand wool using the same customary methods as other carpets.
As told by the historians, the birthplace of handwoven Aubusson carpets is the villages of Aubusson and Felletin in France.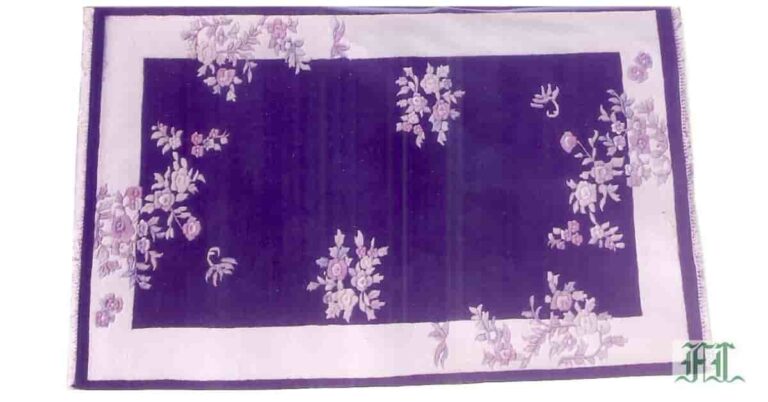 Antique Aubusson carpets that come in the tapestry method are among the best refined and affluent antiques for carpeting. French Aubusson rugs are the royal palace area rugs.
Antique Aubusson values as high as the traditional Persian hand knotted rugs, perhaps even more. How and why? Their cost is more because the carving of the designs with hands is more tedious and time-consuming.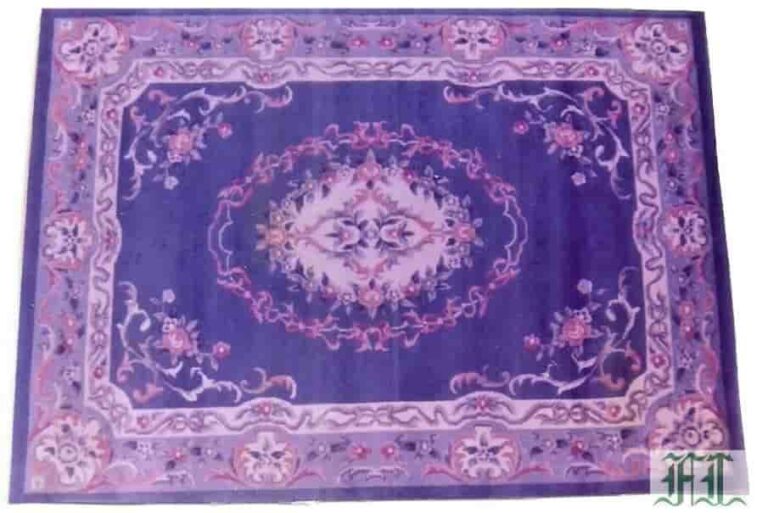 What Are Aubusson Pattern Rugs Made?
Nowadays, Chinese Aubusson rugs and French Aubusson carpets come in handwoven as well as machine-made. These rugs are hand-carved with a particular concentration to feature.
All these sequences characterize the uniqueness of Aubusson floral designs. This kind of appearance you will find in the traditional hand-knotted woven carpets.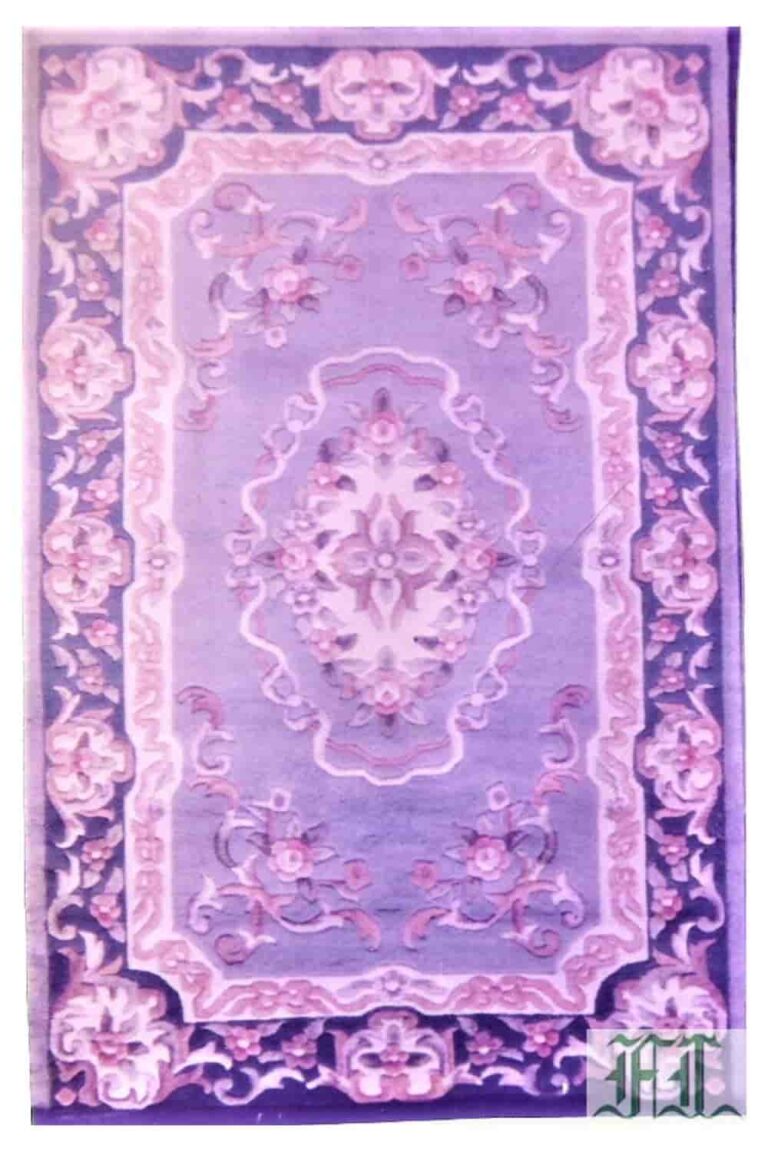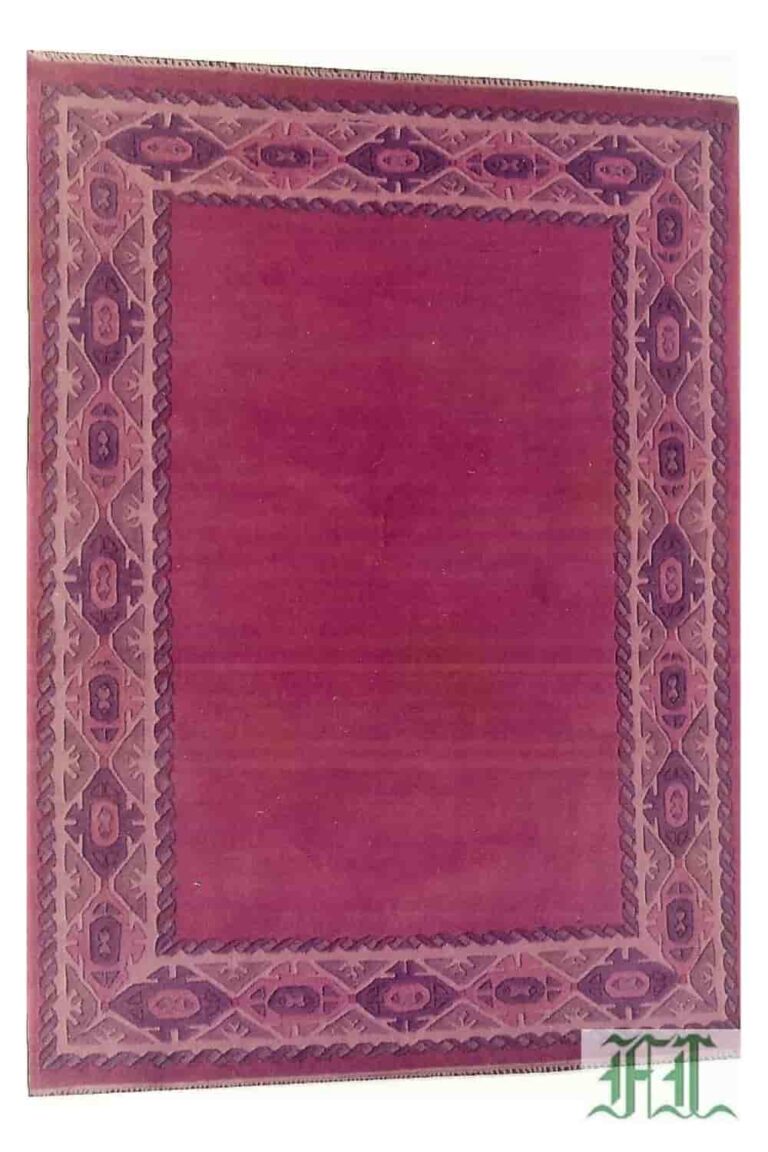 Care And Maintenance Of Aubusson Area Rugs
It is always good to remove sand, dirt, and grit from threats from these rugs and carpets by vacuuming regularly.


To prevent fading, always avoid the carpet from direct sunlight.


When there is any spill on the carpet, make sure you always take quick action. Blot the discharge or the blemish from an Aubusson carpet.


Never use chemical-based items on the rug because they will forever harm the dyes and colors. Wash out the dirty part with baking soda and squeeze with a thick cotton cloth to drench up the slur and fluid.



Lift the carpet by placing a stand on the side of the awash rug for air dry. Avoid using rewarming or blow dryers for making the carpet dry promptly. Quick-drying will lead to discoloration and damage the sitting of fibers.
Classic Aubusson Traditional Area Rug
Classic Aubusson traditional area rugs look very classic, classy, and tender to touch. It mostly comes in higher knots to get better bulginess and thickness.
The pile of them puffs up beautifully after about a year of use on the floor. The look gives an authentic Aubusson dimensional appearance.
A traditional Aubusson area rug is beautiful and eye-catching.
Almost all area rug manufacturers use vibrant and deep colors to create masterpiece kind and are the product of great value. 
Traditional Oriental Aubusson floral area rug defines history, artistry, and tradition. The carpet gives a feeling of worth and a fashionable articulation in furnishing the interior design notion. 
Aubusson Persian runner hand-knotted carpets are unique that makes the runner all-important for homes with contemporary or fashionable looks. Aubusson carpets come in various designs like bold medallions and also geometric shapes.
These meticulously woven rugs are a densely packed wool pile, and they are often tightly knotted. These rugs are, no doubt, a very durable kind of carpet.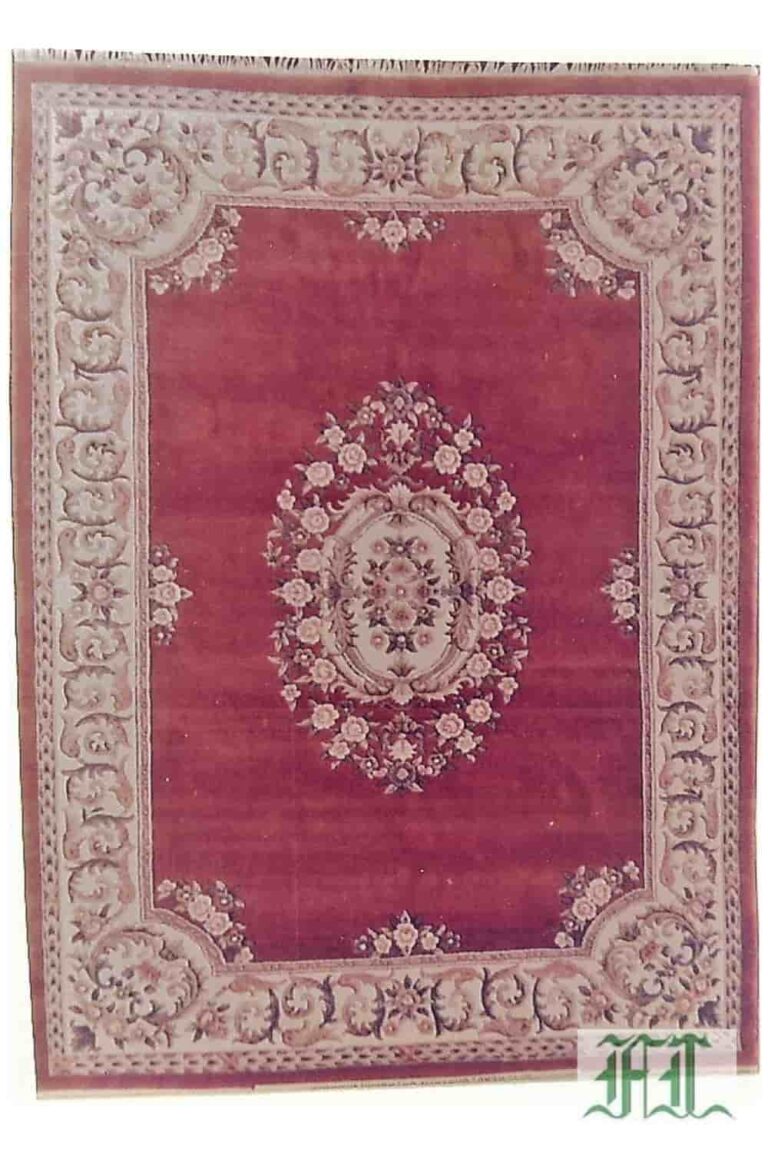 Classic Aubusson Rug Hand knotted Wool And Pure Silk
Let's first talk about these rugs made in silk. Aubusson rug hand-knotted silk is an expensive rug. These kinds of rugs are aforethought to be one of the most magnificent and high-end carpets in the world. Using silk in rugs is to rectify the features and furnish a fantastic luster. It undoubtedly gives a character sketch of the rug. There are many details they have with a high density of knots.
Aubusson rug hand-knotted in wool is incredible. The use of 100% New Zealand wool(NZ wool) provides high shine if treated with an Antique wash. Although every hand-knotted wool rug is expensive yet, compared to silk made rugs, they are still less costly. Notice these rugs are worth watching because of their luxuriousness and beautification.
Design Patterns Of Aubusson Rugs
Persian Floral Aubusson Design
These rugs are like any other traditionally knotted Persian rug, but with few differences. The Aubusson style carpets sometimes have a higher pile than usual. Higher rug piles can create deeper carves and bring a more profound impact on the overall design.
The art of making Persian floral Aubusson style rugs has been around for many centuries, and they have great appreciation from generation to generation. Persian Floral design rug is a genuine piece of master art, and it isn't easy to find the two rugs precisely one of the same.
Shapes And Designs Of Aubusson Style Area Rugs
Rugs come in all shapes and sizes, Aubusson round rugs in the floral style is a popular way to enhance hallways and entrance ways.
Opt for oval Aubusson area rugs; they serve the same benefits as the round shape rugs.
Aubusson rug runners can enhance your kitchens and bedsides and give that royal look it always does.
Handmade French Aubusson Wool Carpet
Handmade french Aubusson wool rugs emanate complicatedness and grace. These are the theme patterns which make them blow up among other carpets. Floral posy, leaves, and architectural models are the picturesque aspects of Aubusson carpets. The owner of these rugs demands a very high price.
French Aubusson area rugs are full of enormous amounts of artistic craftsmanship. The design of these french style rugs is quite compact and dense with elegant and different color shades, especially the family colors of each shade.
A French-designed Aubusson carpet graft a lasting and unique aura to the interior and can get the royal look to your home. They are generally smaller in size than Persian oriental carpets.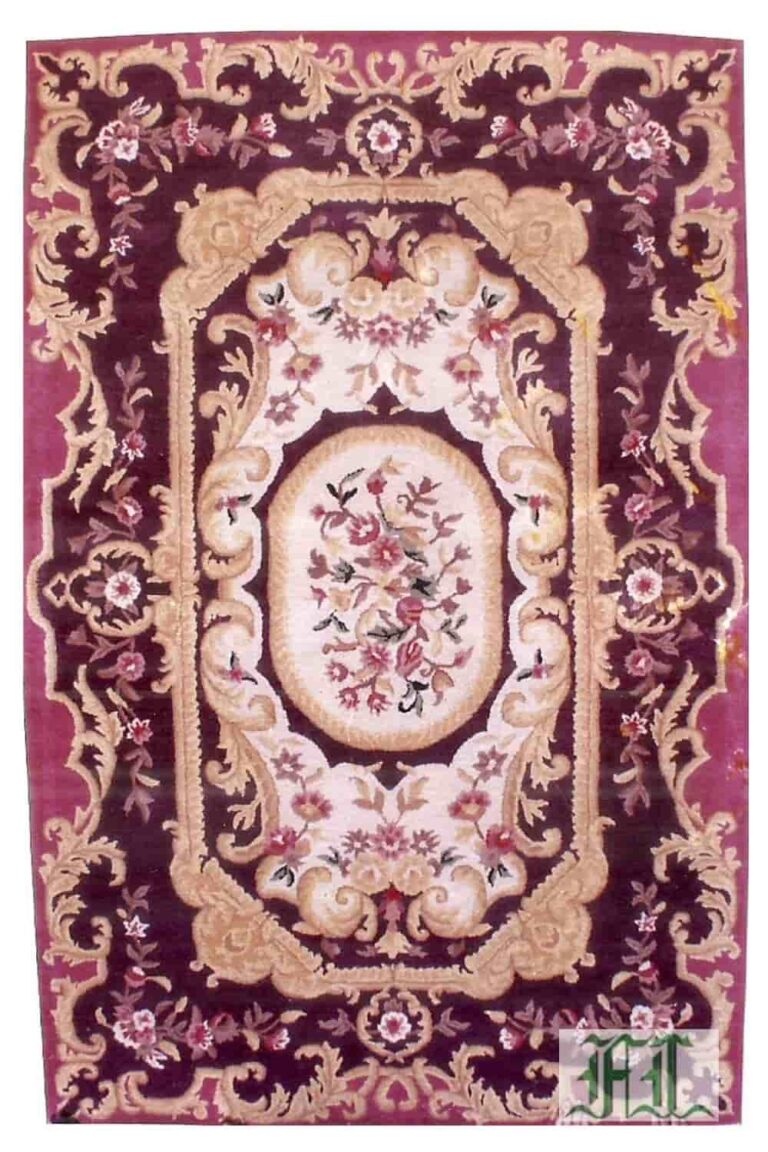 While since a long period before, Aubusson style rugs were mostly hand-knotted in very high quality, but nowadays, these fabulous rugs also are available in the hand-tufted technique.
Aubusson tufted rugs are equally as marvelous as the hand knotted when using the quality of wool in either Semi-worsted or 100% NZ wool.
In the present day, many rug buyers prefer to purchase Aubusson style rugs in Indian wool because Indian wool is much cheaper than NZ wool. Hence, area rugs made in Indian wool are way less expensive than imported wool.
If there is anything more to discuss on Aubusson rugs, about their making, cost, samples of these french-inspired area rugs, contact Faisal International.
HAPPY CARPETING…