CONTEMPORARY RUGS STYLE - The Affordable Modern Rugs
Contemporary rugs are affordable modern design rugs that come in all shapes and sizes, making them perfect for the living room, hallways, and entrance-way.
What Is A Contemporary Rug?
Conservative to off the wall, today's unique contemporary rugs come in a wide variety of colors, textures, and patterns. Whether you are looking for a subtle shade to accent your setting or a vibrant expression, there is a wide selection of modern contemporary area rugs.
Contemporary modern area rugs come in mostly in modern designs. A contemporary area rug is made from traditional to high tech materials that offer durability, flexibility, and, most importantly, affordable without compromising quality.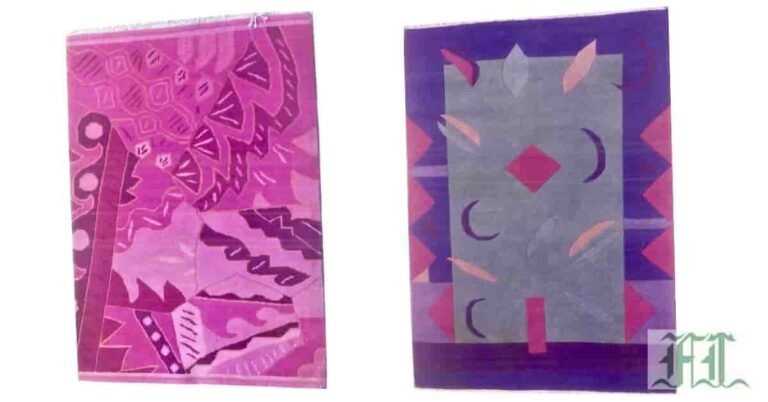 The making of modern contemporary rugs is usually in stylish modern patterns. It could be tight or delicate, relying upon the choice of colors and selection of designs.
They are very well fitted for freshness and not according to due form place of rest as their patterns are more westernized.
Usually, to describe style by stiff oppositions, geometrical are also very gracious for designer contemporary carpets. Their kind of designs are more different, which helps to make good choices from too many alterations.
The Key Features Of Living Room Modern Rugs
A modern carpet is particularly the most elegant piece for any bed, dining, and living room.


Contemporary style rugs can assist you in making clear the concern about choosing the right carpet. The modern contemporary area rugs are like modern art paintings that soothe the mind with its colors. They mostly have calm light colors but also come in bright colors.


It can keep your floor safe from everyday waste or diminish and scratch or crack and defend you with pleasant padding/fabrication.


Adding a contemporary rug to your space is the quickest way to enhance your home decoration easily and bring that first impression.


You can choose from a variety of materials, from high-quality pure wool to synthetic materials like nylon and polyester.


Within wool, if having a tight budget, go for hand tufted modern rugs made in Indian wool, they bring a great sense of warmth.


They are mostly simple geometric patterns with tons of its kind.



Overall, the modern style rugs are sustainable, affordable, and they are an exquisite piece of contemporary art on the floor.
Modern Style Rug Patterns
A designed contemporary wool rug embodies culture and sophistication. Perfect for a chic to formal home decor!
These rugs can easily adjust with your home furniture and the entire home decor. Generally, you will find lots of contemporary rug styles in one or two or three colors.
If you are searching to fullness a modern beautification, go for modern contemporary rug designs with bold designs and fabulous color combinations.
You can look for a hand-knotted contemporary rug with stripe, abstract, or chevron patterns, which will give you a great impression.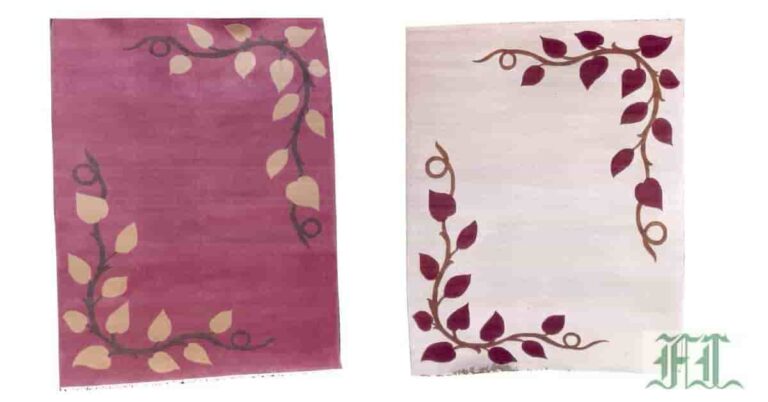 Materials Used In Designer Contemporary Rugs
The materials used in these rugs are just the same used in other area rugs. They come in cotton, different wool qualities, authentic leather, the natural jute, different kinds of silk, and others.
If these materials are brought in use systematically and accurately, then these rugs can beat any other floor covering products by look and price. Synthetic fibers are even more accessible for their lower cost and affordability.
Indian Wool For Cheap Contemporary Area Rugs
Modern contemporary area rugs come in a variety of materials, commonly in wool. Different rug manufacturers use different types of yarn as per their customer's requirements. But most of the buyers use semi-worsted or 100% NZ wool.
These rugs have the upper hand compared to other wool types. These wool fibers are much larger than any other available wool in the market. At the same time, modern carpets made in Indian wool are more budget-friendly.
Wool has its benefits in floor coverings. They have a shiny and soft texture and can be woven perfectly in any quality.
Contemporary woven rugs woven in Indian wool get treated with a semi-antique or a hard antique for a great appearance by a unique style of wash at Faisal International.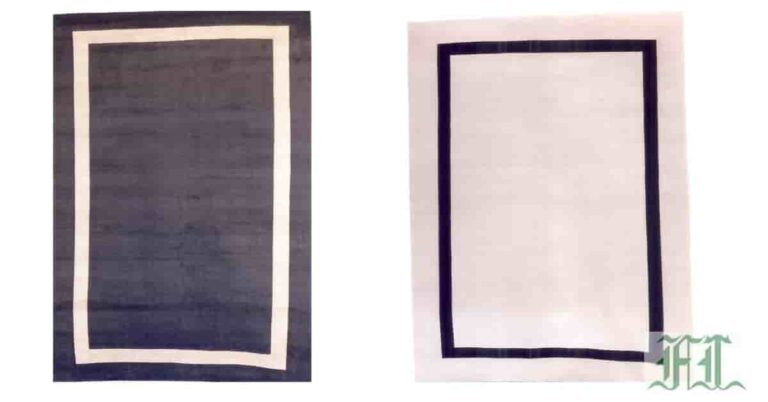 Silk - Expensive Modern Rugs
Contemporary modern area rugs also come in silk. The texture of a modern area rug is softer than wool. The pure silk is costly, but it's inexpensive alternatives, viscose, and bamboo silk serve the same.
The appearance of contemporary silk rugs has nearly the same effect after wash and is very durable too.
They have a longer life span as they do not attract rug bugs or carpet beetles.
Wash these expensive modern rugs made in silk by merely using any mild soap or shampoo at home. They have a more radiant and luxurious look compared to rugs made in wool.
Difference Between A Contemporary Rug And Transitional Rug
Transitional rugs are a mixed style of both modern and traditional designs. Contemporary modern area rugs mostly bear the modern design pattern with simple designs.
Traditional rugs carry bold colors that may have intricate designs with more number of colors. Contemporary modern rugs usually have geometric patterns with a few shades.
You'll find too many posts about contemporary rug styles on the internet, yes a lot many. It's too much just as it's so good to look. Some colorful, some bright, most in geometric shapes, and some vibrant. So many options to go with to match up with any flooring decor. These gorgeous rugs are incredible in color and texture and would undoubtedly be the scene-stealer in any room.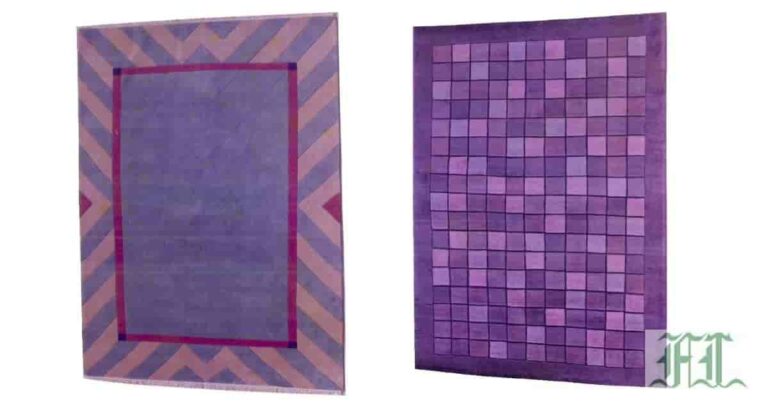 Price Of The Cheap Contemporary Rugs
Modern living room rugs have set the trend for home flooring since the sixties, in lower qualities. The modern style rug is the most demanded among interior designers worldwide.
Modern carpets designs are simple and do not bear intricate designs as the traditional models do. Hence, developing such area rugs takes little time cutting down the cost of production.
Hand tufted modern rugs always cost less compared to hand knotted contemporary style rugs. Within them, the cheapest you can find is from India, where these modern style rugs are in Indian wool. Indian woolen rugs cost way less than imported high-quality New Zealand wool or the Semi-worsted wool.
Try these modern living room rugs for your interior spaces, ask your interior designer to guide you in picking the best suited contemporary rugs for living room.
Else, please email us at [email protected], and we will assist you in getting the right match for contemporary living room rugs or any other.